Introduction
Expected Outcome
Enable Log Forwarding and confirm is successful on Terraform Enterprise.
Prerequisites
Use Case
Customer is configuring Log Forwarding on TFE but needs further assistance after following the official documentation.
Procedure
Before proceeding determine the type of installation, active/active or standalone(external-services-online, mounted-disk, etc).

Create a fluent-bit.conf file with the [OUTPUT] section as outlined in the documentation for supported external destinations.
For active/active installs there are two approaches.
- Option 1 is to drain the secondary node and once this process has completed scale in your ASG from 2 to 1 so that you can perform all the changes in one node and then scale out.
- Option 2 is to make the changes on each node at a time after draining it and then restarting the TFE app. All of these changes are performed in the CLI.
For standalone installs changes can be applied via the replicated console or cli.
After the changes, to verify that fluent-bit is successfully processing the records, make a call to the fluent-bit API to check for metrics
List of commands.

# Standalone Installs
replicatedctl app-config set log_forwarding_enabled --value 1   
replicatedctl app-config set log_forwarding_config --value "$(cat fluent-bit.conf)"
replicatedctl app apply-config # Restarts TFE to apply new config if changes have been made

# Active/Active Installs
tfe-admin node-drain # Node stops receiving new connections and completes existing tasks
tfe-admin app-config -k log_forwarding_enabled -v 1
tfe-admin app-config -k log_forwarding_config -v "$(cat fluent-bit.conf)"
replicatedctl app stop
watch replicatedctl app status # Confirm the APP has successfully stopped
replicatedctl app start

# Use the fluent-bit API to verify the records are being processed
curl -s http://$(docker inspect tfe-fluent-bit|jq -r '.[].NetworkSettings.Networks[].IPAddress'):2020/api/v1/metrics|jq
API call output examples. Failure vs Success.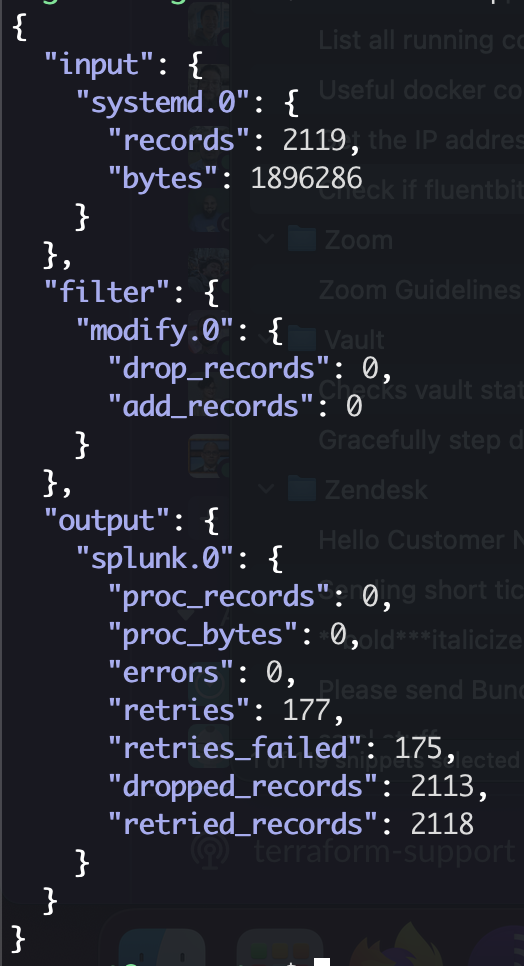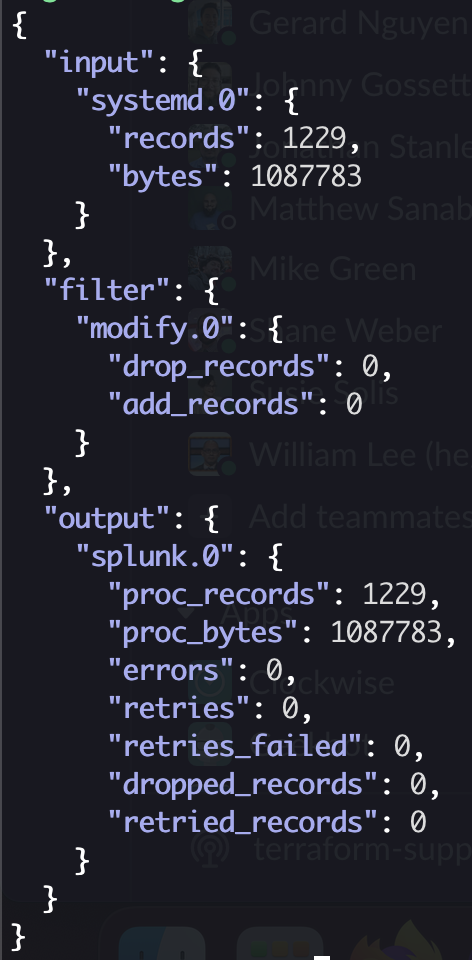 Additional Information