Introduction
This article will provide instructions on how to view your HCP invoice for the current billing period. More general information about HCP billing can be found here.
Prerequisites
Viewing the current billing period's invoice can be performed by any user on the HCP Account.
Procedure
To view the current usage, on the left hand navigation, find the "Billing" menu option.
Alternatively, you can click on "View Billing" on the right hand side of the main HCP admin page under "Cost Summary"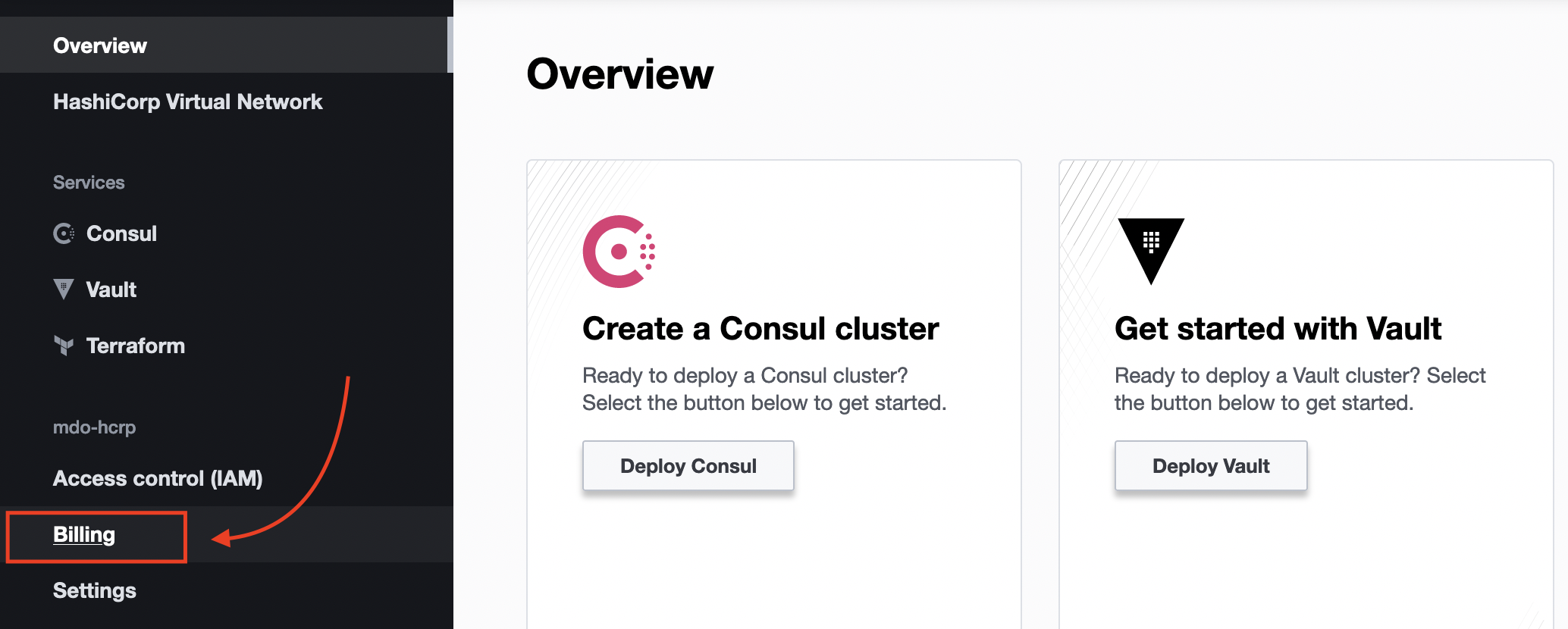 Past Invoices
There is currently not an option to view past invoices within HCP if you are using a credit card, however, this feature will be available in the future. In the meantime, if you would like to obtain past invoices, please reach out to our support team by opening a ticket by click here. If you have a Flex subscription, you can access Monthly summaries from the Billing page.

Billing Invoice Emails
There is also a billing contact field which can be filled out when adding a credit card to HCP. Invoices will be emailed monthly to the specified email address.